All sites are fully serviced with 30 or 50 amp power, water, sewer, and  WiFi.  Guests will have coded access to the coin operated shower and laundry facility. Rates include GST.
To see prime spots see the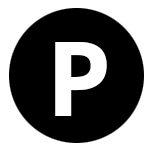 on the RV Park map
Daily
30 amp REGULAR Spot = $45.00
30 amp PRIME spot = $50.00
50 amp REGULAR Spot =  $50.00
50 amp PRIME Spot = $55.00
Weekends
30 amp PRIME Spot = $55.00
50 amp PRIME Spot = $60.00
Weekly
30 amp REGULAR Spot =  $275.00
30 amp PRIME Spot = $305.00
50 amp REGULAR Spot = $305.00
50 amp PRIME Spot = $335.00

***Please note that weekly payments on long term stays will not be converted into the monthly rate.
Monthly Rates
3 months paid in advance. Additional months will be calculated at the prorated amount and can be paid on a monthly basis.
30 amp Regular = $2,400
30 amp PRIME = $2,550
50 amp Regular = $2,550
50 amp PRIME = $2,700
1 month paid in advance, early departures will be recalculated using the weekly or daily rate and any resulting balance will be refunded.
30 amp REGULAR = $875
30 amp PRIME = $925
50 amp REGULAR =  $925
50 amp PRIME = $975

***Late payments will result in a $5.00/day charge for every day that the account is over due. It is recommended that a pre-authorized debit (PAD) be set up upon check-in. A valid Visa or MasterCard will be required.
Winter Camping
The park is closed for winter camping from Oct 15 – May 1. This is subject to weather.
Park Pavilion
$150/day  or $40/hour minimum of 2 hours

Rental includes:

Power
Use of pavilion from 9:00am til 11:00pm
Group fire pit
Use of playground and restrooms
Garbage and recycling receptacles

Important Reservation Information:
Reservations are recommended however drop in guests are welcome dependent on site availability.
Reservations require a non refundable deposit  and a valid credit card number.
It is recommended that each site be reserved by the individual party.
An individual person may book multiple sites; however, this person accepts responsibility of the non refundable deposit for each site per night and balances of payment for such sites.  Total fees will be charged to the credit card on file if necessary.
Payment of balance is due upon check-in at the Park Office.
Check in time is 2:00 pm  – no early check ins unless the previous night has been paid for
Extensions to your stay may be made 12 hours prior to checkout dependent upon availability.
All Individuals are subject to all Park Rules and Regulations given at the time of booking, check-in, or posted on the property.
Good Sam Members save 10% excluding monthly rates

Big Valley Jamboree is subject to event pricing and terms, full payment to be made at time of booking and no refunds on cancellations. BVJ bookings will be done through office only.
All prices include GST.
All  rates are subject to change.